Optima Tax Relief Review 2020: Pros, Cons, Comparisons
If you need tax relief, you can work directly with the IRS yourself (more about that at the bottom of this review). But if you want professional help, you can work with a tax relief company such as Optima Tax Relief.
You've probably already heard of Optima Tax Relief; it's one of the biggest names in the tax relief industry. And in an industry with a lot of questionable players, Optima's size and brand recognition are definitely advantages.
Our take
The bottom line
Optima handles a variety of tax issues. An initial consult is free, but parsing fees can be tough.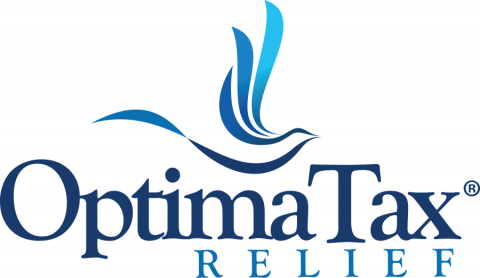 | | |
| --- | --- |
| | Would not disclose a range or average. |
Pros & Cons
Discovery fee in line with competitors.

Well-known name in the business.
Company would not disclose average fees or fee range for key services.

Like other providers, the person working on your case isn't necessarily the person managing your case.
Compare to similar providers
Full review
Optima Tax Relief is one of the most well-known names in tax relief. Founded in 2011, the company has been on the Inc. 5000 list of fastest-growing companies in America for several years.
Optima provides a variety of services that address tax problems, such as audit representation, lien and levy releases and wage garnishment release. You can get a free initial consultation, but actual discovery work — the primary effort to determine how big your problem is, for which years and other details — runs about $300.
Typically, tax relief companies charge much more for resolution work — that is, they charge you a second fee to do the work that resolves the tax issue. Three of the most common routes here are getting on an installment payment plan with the IRS, applying for an offer in compromise to settle the debt for less than the amount owed, and applying for Currently Not Collectible status with the IRS.
Although the costs for this resolution work understandably vary depending on the size and nature of the tax problem, the other tax relief companies we review were willing to reveal their average fees or fee ranges for these services. Optima declined to disclose even a ballpark of what the eventual bill typically runs for these services.
You'll have a dedicated case manager to talk to — a liaison between you and the tax professionals doing the work. Optima says those tax pros all are either attorneys or enrolled agents.
Optima Tax Relief is best for:
People who want to work with a national brand.

Taxpayers who want to explore a variety of tax relief options.

Clients who don't need to talk directly to the folks working their cases.
Optima Tax Relief at a glance
| | |
| --- | --- |
| | |
| | |
| | |
| Offer in compromise applications | |
| Currently Not Collectible status applications | |
| Refundability of fees if IRS denies requests | Available, but somewhat limited. |
| | Phone and email (in-person available only in Santa Ana, California, and Chandler, Arizona). |
| | Yes, but not necessarily a licensed practitioner. |
Optima Tax Relief features to know
Fees: The company says it offers a free consultation, which can help you decide whether Optima is for you. After that, you'll pay about $300 for the company to diagnose the size and nature of your specific problem. What comes after that is less certain in terms of price — Optima wouldn't disclose a fee range or average for recovery work but did say fees vary case by case.
Who does the work: Optima Tax Relief assigns you a case advocate who acts as a go-between for you and the pros who are working on your tax issue. If you happen to live in Santa Ana, California, or Chandler, Arizona, you may be able to meet with someone in person to talk and ask questions; otherwise, the company says you can talk via phone, email and mail.
Refunds: Given that virtually anyone can get on a payment plan with the IRS (also called an installment agreement), it's unlikely that this or any other tax relief company will say there's nothing they can do for you. But if you decide you want your money back, Optima Tax Relief says you can walk within 15 calendar days of when you sign the contract; if you ask within 30 days, refunds are determined on a case-by-case basis.
Things to know about tax relief companies
Before you decide to hire a tax relief company, here are a few things to know.
The basics
Working with a tax relief company generally entails two steps:
Discovery work, which involves giving the company legal access to your tax records and information in order to learn how much you owe and understand the problem. Tax relief companies typically charge a fee for this.

Resolution work, which involves the tax relief company working with the IRS on your behalf to get you on an installment plan, apply for an offer in compromise to pay less than you owe, apply for Currently Not Collectible status or figure something else out. Tax relief companies typically charge a fee for this, too.
You're not required to hire anybody
If you want to hire a tax relief company because you don't have the time or energy to deal with a tax issue, that's fine. But be aware that it's not required. There are many things you can handle directly with the IRS to get back on track without having to pay a third party. Some of those things include:
You're still responsible
Your tax bill doesn't become the tax relief company's tax bill. The IRS will still look to you for answers (and money), even if the tax relief company loses your paperwork, misses a deadline or screws something up.

The tax relief company can ask the IRS for a break on your behalf, but that doesn't mean you'll get one. The IRS denies more than half of all applications for an offer in compromise, for example. You may still have to pay the tax relief company, on top of your tax bill, even if the IRS denies the request or gives you just a tiny break.

Take a minute and do some math. Compare the amount you're hoping to save to the amount you may need to pay the tax relief company. For example, if you end up paying a tax relief company $2,000 to reduce your IRS bill by $2,000, you haven't saved any money.
Is Optima Tax Relief right for you?
Optima Tax Relief can handle many common tax relief needs, and you'll be working with a nationally known brand. However, the person you talk to about your case won't necessarily be the person actually doing the work, and it might be hard to get a straight answer on fees in advance.