Family Dollar Haul: Gain, Suave & More for $0.85 Each
I saved almost 70% on my shopping trip to Family Dollar this week!
I started by grabbing a package of Gain Flings!, on sale for $3.95. Using a $2/1 digital Smart Coupon brought my price down to $1.95.
Ajax Dish Liquid was also on sale, with a $0.75/1 digital coupon making it just $0.95.
Ragu Pasta Sauce was $1.50 each this week when you buy two. I printed a $1/2 coupon which scored me two bottles of sauce for only $1 each.
There was a $2/1 digital Smart Coupon available for any Homeline Laundry Detergent sized between 34-150 ounces. I picked up a bottle of Homeline Complete Clean Detergent, which is priced at $2 regularly. I used the handy barcode scanning feature on the Smart Coupons app to see if the coupon was valid on this product. It turned out that it was, which made the detergent completely free. (Note: This freebie deal is no longer available. Family Dollar has since updated this coupon to make it invalid on this particular product.)
I had clipped a $3/2 coupon for any Suave Professionals shampoo or conditioner from the 1/26 RetailMeNot Everyday insert. Using it on two bottles of Suave Professionals Daily 2 in 1 Plus made each bottle just $0.50.
I didn't want to leave without picking up a couple of Modessa body washes, on sale for $0.88 each.
After coupons, my total cost came to just $0.85 per item.
If you haven't yet, make sure to download the Family Dollar Smart Coupons app on your smartphone.
Used one $3.00/2 – Suave Professionals Shampoo or Conditioner products from RMN 1/26
Final Price: $1.00
TOTAL COST: $7.66 FOR ALL 9 ITEMS WORTH $23.00, OR $0.85 EACH!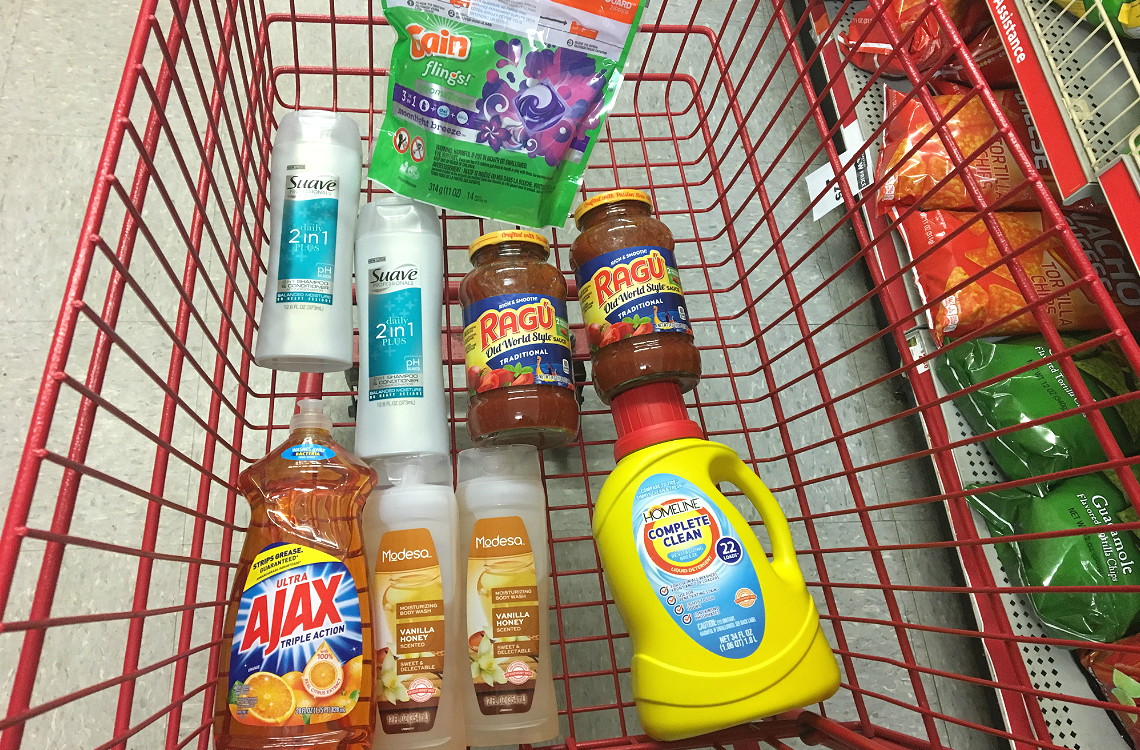 see more family dollar deals here
The post Family Dollar Haul: Gain, Suave & More for $0.85 Each appeared first on The Krazy Coupon Lady.